Corian was developed and produced by DuPont in 1967, it is a material that has the advantages of stone without the disadvantages of synthetic and chipboard materials. Its use in the world of furnishing (especially bathroom) is relatively recent, in fact it is increasingly used in the construction of kitchen and bathroom tops or to make sinks, tubs and sanitary.
What is Corian?
Corian is a material composed of two thirds of aluminum hydroxide and a third of acrylic resin. It has the advantage of being able to be worked with the same tools that are used in woodworking: in the past few years, the Corian laboratories were born as joineries. 
Features and merits
Versatility is the main feature: Corian can take any form at a controlled temperature. The absence of pores makes it a material not prone to bacteria growth. Corian is compact in all its thickness and allows it to be made with imperceptible joints. It is a solid material and resistant to almost all cuts, nicks and impacts. 
Most of the furnishings made with this material are white, but the Corian was designed to be made in different finishes.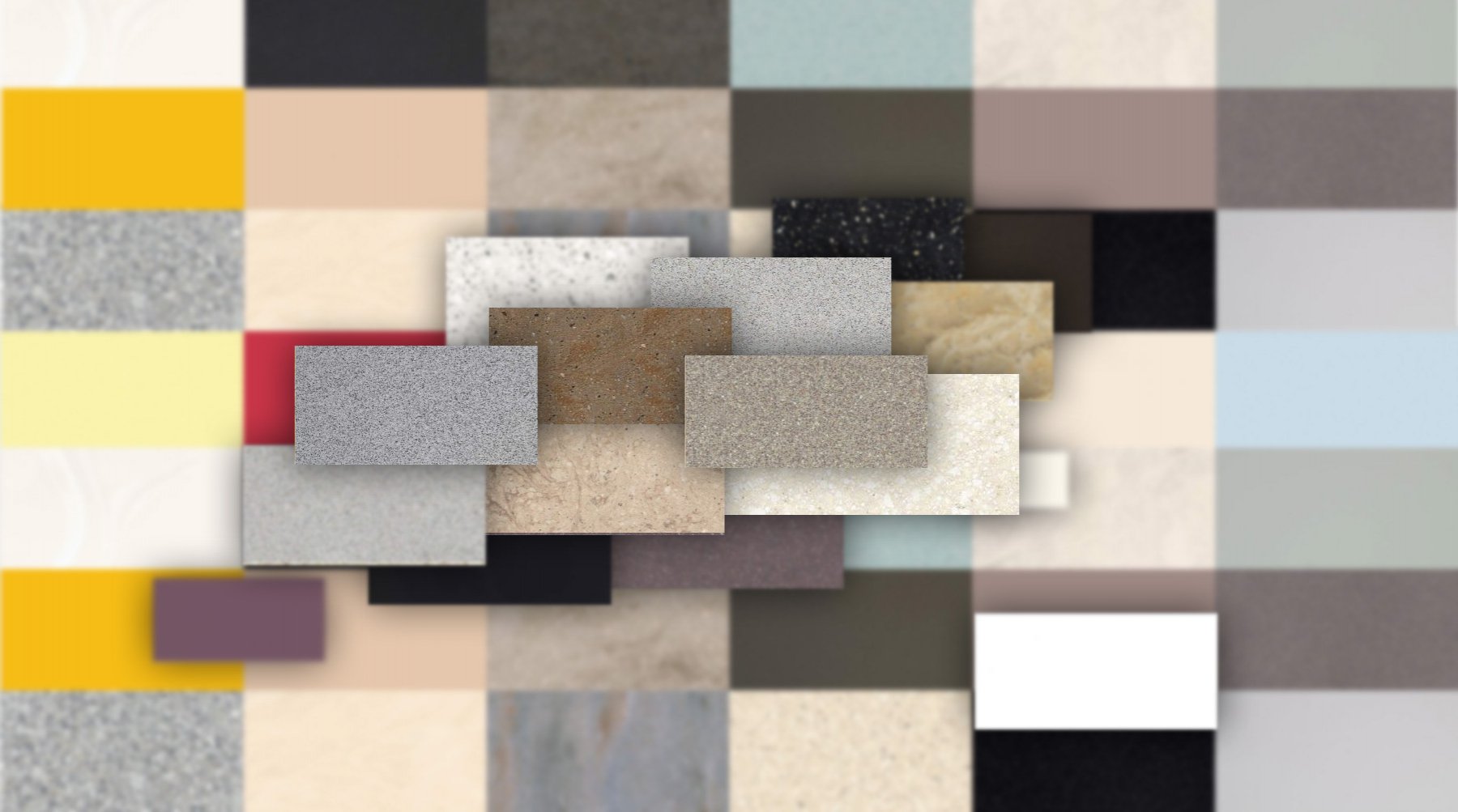 Corian and bathroom, beyond design
As mentioned before, Corian makes versatility its strong point: in the bathroom it is used in any shape and size for the creation of sinks, sanitary and tubs. Its high sanitation makes it a "touch" material suitable in a room like the bathroom, where you want to experience the most intimate moments with maximum cleanliness and comfort. 
From the point of view of design, Corian is used in the creation of bathrooms with a minimal and modern style, very popular in recent years. However, malleability allows it to be adapted to any environment: from retro to modern.
How to clean Corian?
To make Corian the material par excellence in your bathroom, you need constant maintenance. Nothing to worry about, they are all simple operations with hygienic agents available in any home. 
Thanks to the low porosity, the water cannot penetrate inside and therefore does not create problems for the integrity of the furnishing complement; however it is always advisable to dry the moisture on access to avoid problems with limescale: dry the excess water with a dry cloth (or soaked in a common detergent substance).
For more stubborn stains (such as wine or saffron) it is advisable to use bleach. Being a more aggressive and harmful detergent, it is advisable to rinse everything with boiling water and dry.
Read our focus on ceramic cleaning. Click here.
Corian products on Dwellistore
Various Italian (and other) companies in recent years have used Corian to produce products of various shapes and for all types of use.
Antonio Lupi Silenzio
Corian sink with an organic shape, suitable for collecting water that flows like a spring from the wall. This sink demonstrates the ductility of the Corian, in fact the sink is born from the wall without joints in evidence.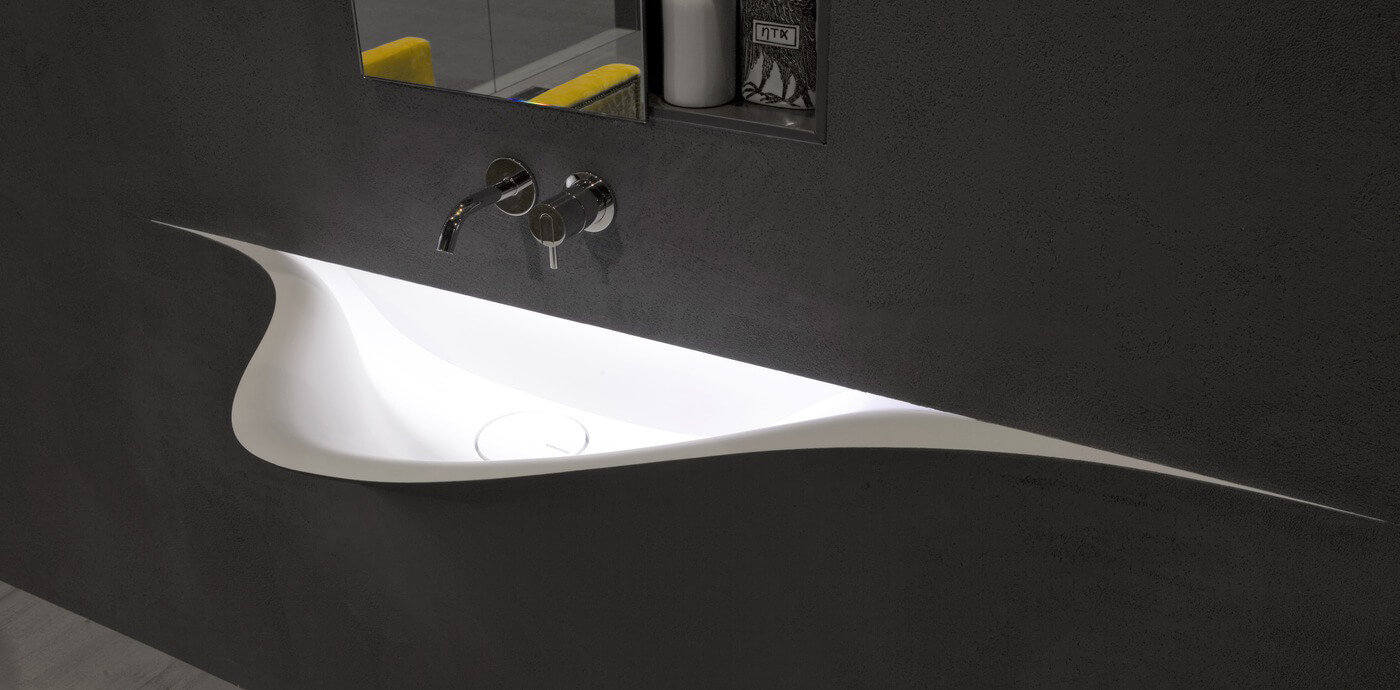 Rexa Unico
Corian tub available in the wall version, recessed and freestanding. A collection of tubs with essential volumes that change according to different needs.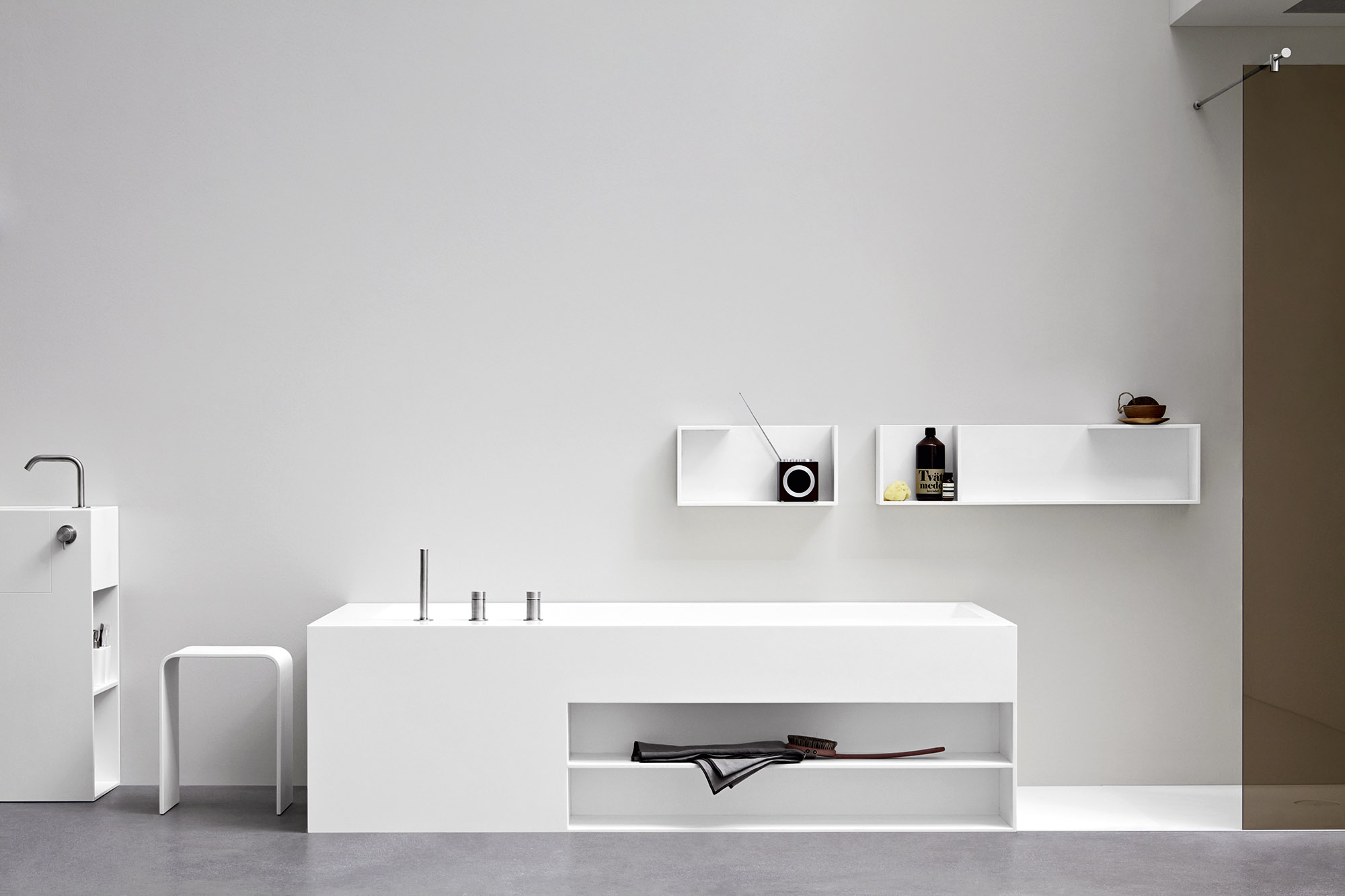 Planit Linea
Collection of shower trays with customizable sizes in Corian. The Linea model allows floor-level installation with, on request, milling for glass insertion.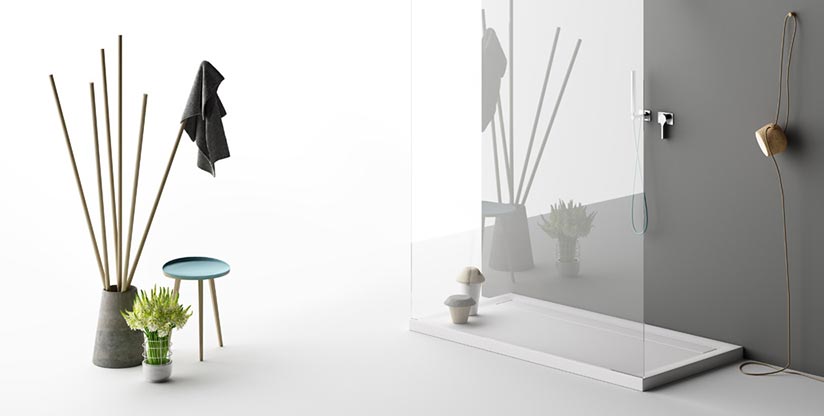 Doubts when buying a sink? Read our guide...