The Milan Design Week is one of the most important international events regarding interior design. Thousands of exhibitors were able to show their creations to the world and thus define the new furnishing guidelines.
57th Design Week: another great success
This year the Milan event took place from 17 to 22 April, occupying an area of over 210,000 square meters and welcoming over 435,000 visitors and 1,800 exhibitors from around the world. The guiding thread of 2018 was the story, the desire to tell a story through furniture, furnishings, stylistic choices and design.  Emotionality has prevailed over practicality and the old rules in terms of furnishings, playing with materials and colors so that they stimulated sensations and suggestions even when the choices could appear too transgressive, uncommon, countercurrent or absolutely contrary to those that, until a few days ago, the basic rules of refined, elegant and classy furnishings were considered. A speech that applies to all domestic environments, even and especially for the bathroom, which this year has been one of the absolute protagonists of innovation, risky choices and new overwhelming ideas of the old dictates.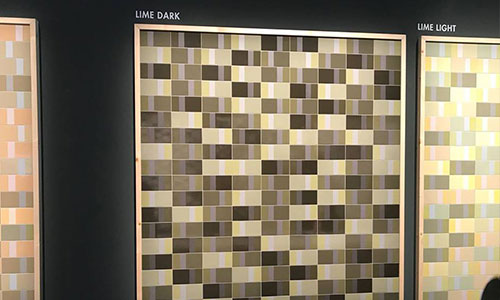 Pavilion of the Bathroom at the Design Week
The Design Week 2018  has dedicated an entire pavilion to exhibitors specializing in bathroom furnishings, giving them the opportunity to exhibit many completely original, innovative and surprising furnishing solutions.The bathroom in the next few years will no longer be a simple service room but will become a real room, with an intimate and relaxing atmosphere, without losing practicality, functionality and usability. The new concept of bathroom furniture wants to combine coziness and comfort with aesthetic impact and accuracy in details, playing on volumes, symmetries and colors with the same attention paid to other rooms in the house. The new trends have placed the emphasis on the wall-hung sanitary, which give ampleness and brightness even to the smaller bathrooms, on large mirrors surrounded by LED lighting, in the form of strips or tiny spotlights with which to compose artistic designs, on the shower cabinets very large and equipped of hydromassage, chrome and aromatherapy. Not only that: the floor and wall coverings are also the protagonists of the bathroom, which play an active role in the final stage of furnishing.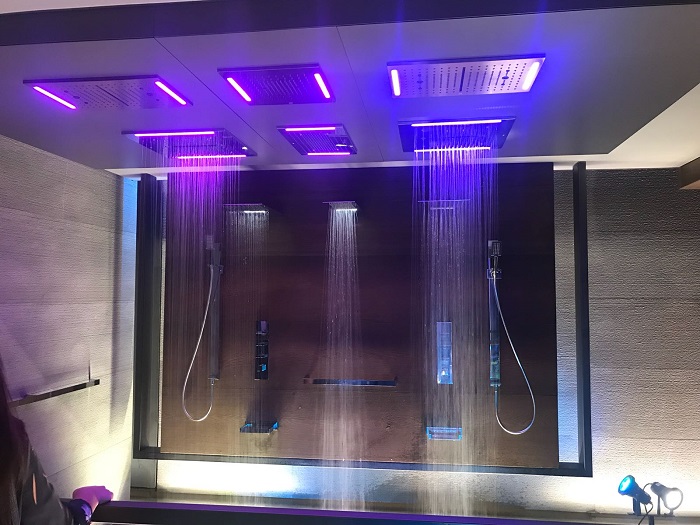 Some proposals of great designers for bathroom forniture
More than 240 exhibitors there were  at the Milan Design Week 2018, with their proposals aimed at dictating the new rules of bathroom forniture. Antonio Lupi presented furnishing solutions masterfully assembled to give the bathroom a strong and decisive personality, sober and refined, elegant and welcoming, playing with the main color of this season's interior design: turtledove. Instead, Gessi has proposed a more lively and youthful style, playing with squared lines and innovative shapes such as wall-hung washbasins, monoblock and wooden finishes and accessories never before seen in bathrooms. Gessi  has proposed some brightly colored pieces, focusing mainly on apple green, combined with some bright red accessories. Gessi also proposed dove-gray walls, alternating with light wood cladding. Also present is Mutina, which has exhibited its ceramic and porcelain stoneware tiles, very small to compose precious mosaics on the walls and large and rich shades of neutral colors for the floors.
"