Cersaie, an international exhibition on ceramics, takes place every year in Bologna.
During the 2019 edition, the protagonist was porcelain stoneware. Porcelain stoneware is a material obtained from the sintering of ceramic clays, feldspar, kaolin and sand, then pressed to create a homogeneous material suitable for forming tiles.
The increasingly advanced and precise production processes have led to the creation of various finishes, easily adaptable to the stylistic needs of every living environment.
At Cersaie 2019 were present the best Italian companies (and not) manufacturers of tiles for every type of application: from the internal to the external, from the covering to the floor.
This year, the stylistic themes have gone from black and white (and all shades of grey, like the past years) to very colorful tiles, a phenomenon that follows the trend to vivid colours in the bathroom furniture.
Experts claim that the collections presented at the exhibition tend increasingly to mix warm colours with cold colours (such as brown and blue) making the houses as real "sets".
As for sizes, the tendency to use large plates is parallel to that of using small sizes (20x20 cm for example). So the "average" formats lose field in consumer choices, which tend to be more extreme or with homogeneous finishes (large plates) or with many tiles with different colours and shapes (small sizes).
In conclusion, the companies present at the 2019 edition of Cersaie decided to make the tiles for floors and coatings more showy thanks to the mixture of different colours.
Now let's look at what the tile companies in our store have presented.
Ceramiche castelvetro presents 3 new collections: Cementine, Rustic and Rock.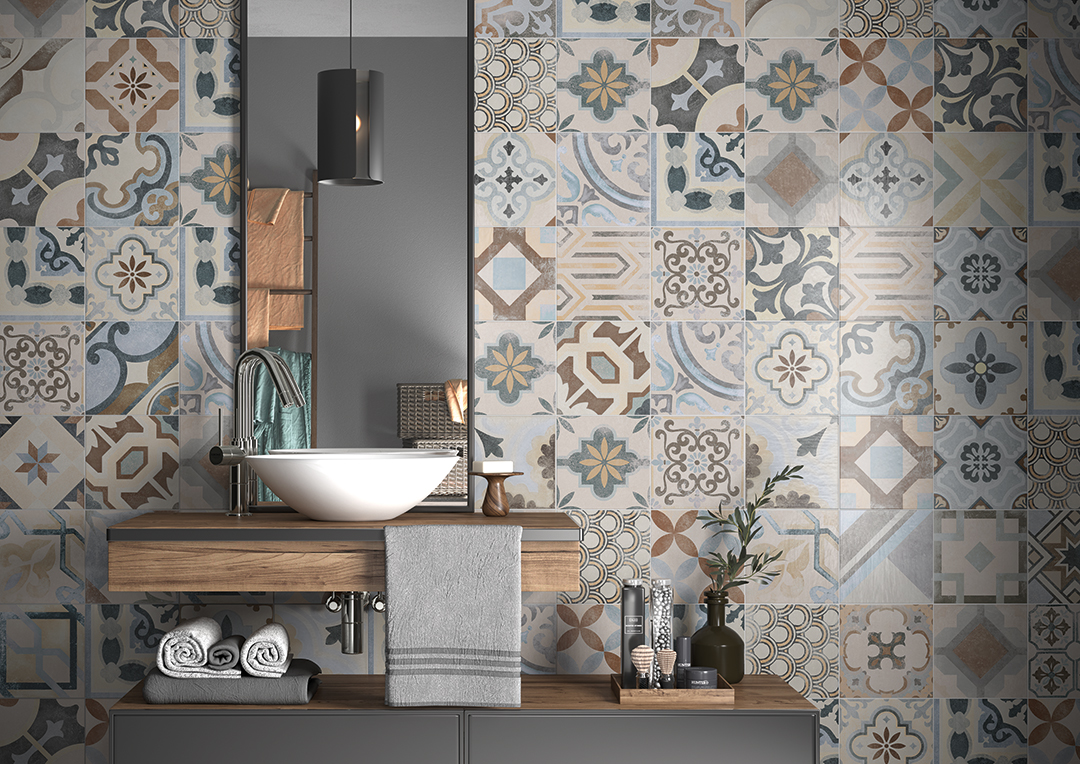 Cementine
Rustic
Rock
During the exhibition , Mutina presents 2 collections Alphabet, a path immersed in the universe of the company, through the aesthetic language and materials that enhance the research of the brand for over ten years, and Chymia, a study focused on matter, declined in non-compliant solutions where the color palette moves between white and black.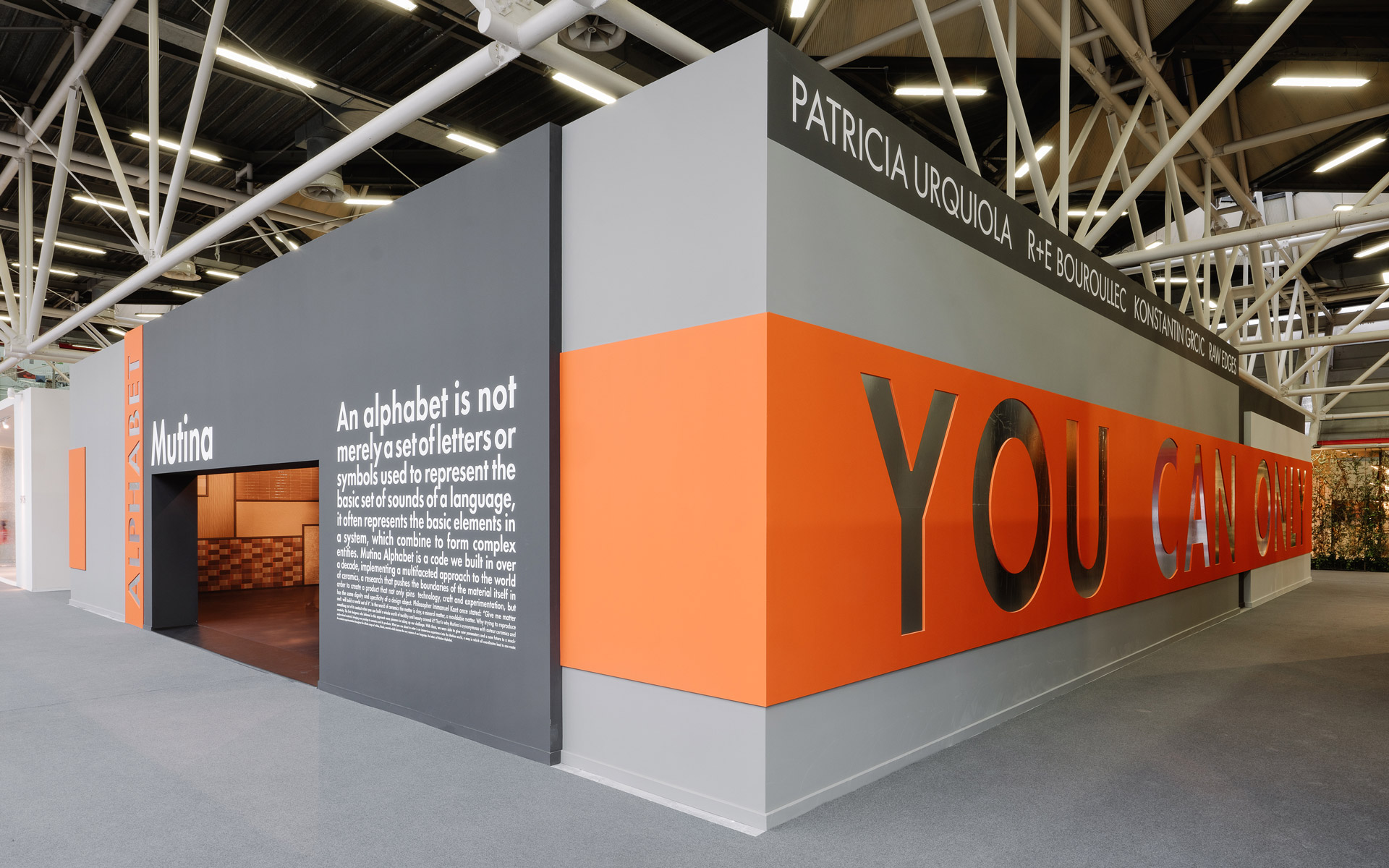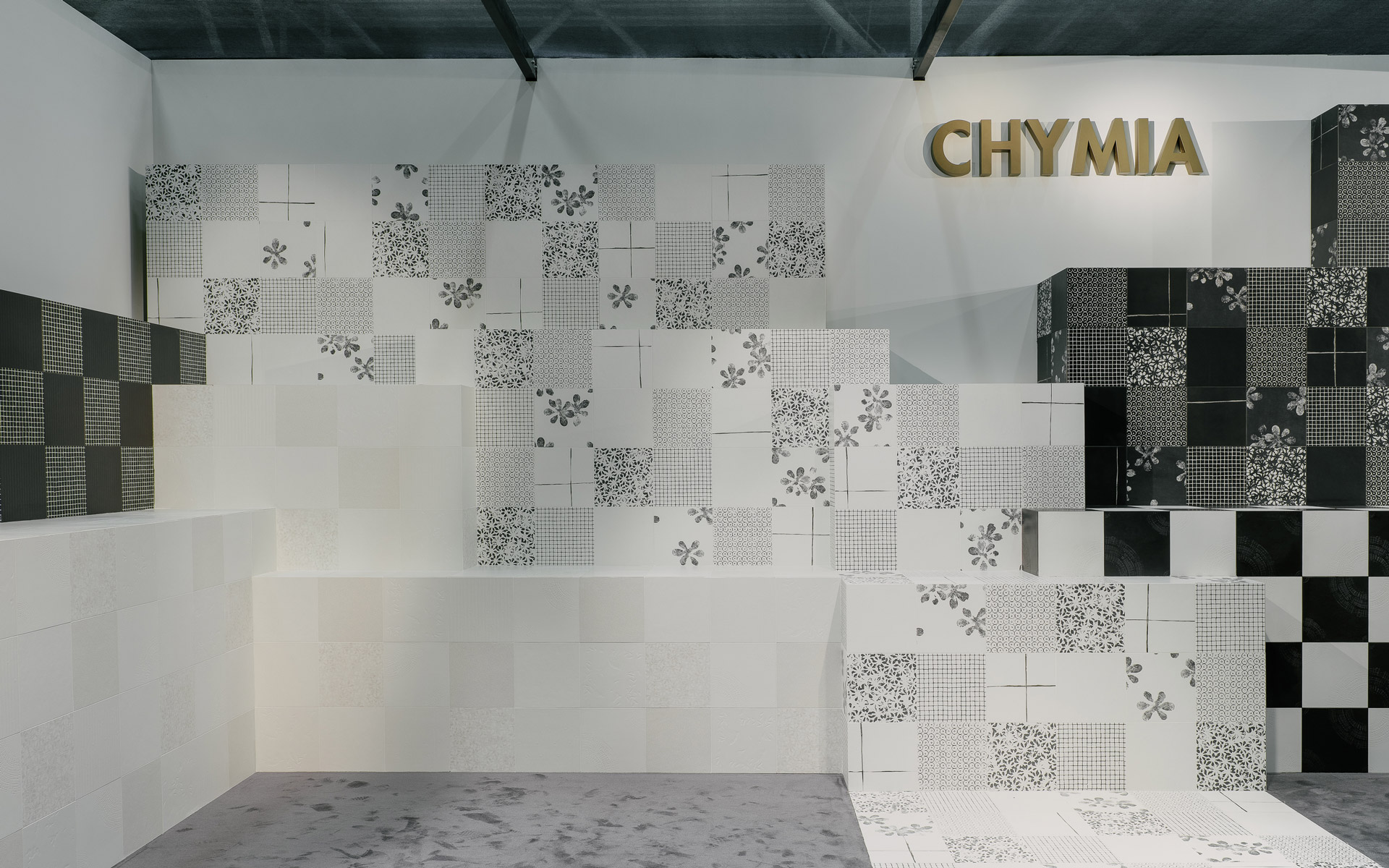 Fair enthusiast? Every year in Milan there is the "Salone del Mobile". Read our focus