Did you fall in love with Baia tub by Antonio Lupi, or Spoon tub by Agape? Part of these two tubs was been made by an innovative material, called "Cristalplant".
It was born in a research labs of Nicolas International, Cristalplant Solid Surface is a composite material composed of high percentage of natural mineral charge (ATH , that came from Bauxite) and a low percentage of polyester and high-purity acrylic polymers.
100% made in Italy.
Nicolas International is the only business who have produced and have made Cristalplant. Over the last thirty years, in the solid surface sector, this business produces unique items in them genre, for high esthetical propriety and also finishes.
To Cristalplant has been added other materials at their business portfolio: Ceramilux, Mineralmarmo and Mineralsolid are designed and made by this italian company.
Eyes  turned towards nature: 100% Recyclable material.
Nicolas International has wanted to produce an item, which would have been heavy-duty and environment loving: Cristalplant is totally recyclable and in Biobased version, raw materials are 100% obtained from plants: resin combineted with minerals, inert in natural, exceptional pureness.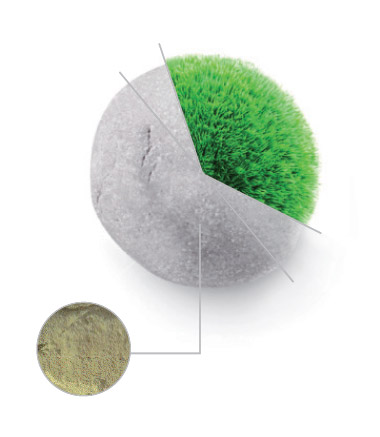 Just no white
Cristalplant is a Solid Surface material which is realized in white finish. It is possible to paint the external part with more than 700 differents color. External part is in contact with water, perhaps it is used a soft-touch paint: first of all, a primer coat is applied, then finish will be applied and for closing, a transparent coat gives that unique soft effect.
Realisation
Bath is realised by three-dimensional models with a cast moulding tecnic: it consist of a low pression moulding. It is realised a prototype of the final progect that will be used like shaped mold. Cristalplant is singular item because it could be 'cut and paste' into production step, which makes it possible to infinity conbination of fancy forms. Basin for the water must be equable, therefore splices with different dimension must be applied on the outside.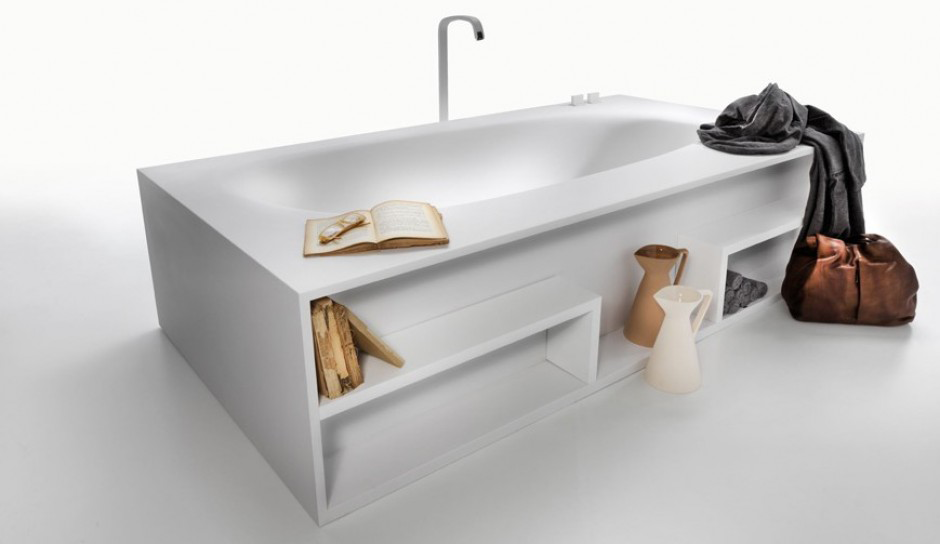 Fireproof and tough at UV rays
These italian company has invested in installations which are subjected to tests for thermical shock resistance verify, for UV Rays, mechanical solicitations, chemical agents, collision and scratches. Moreover Cristalplant is a fireproof item (CLASS 1), compact and non-porous and anti-limestone.
Care and maintenance
To preserve unchanged the surface of Cristalplant, you need to do a easy maintenance. Surface has a good resistance to stains but it is inadvisable to use aggressive chemical agents, like alcohol, high acids and basic.
Because it is an homogenic material, in whole of his thickness, to delete surfacely scratches, you need to rub with abrasive sponge and using a common cleaner. If the defect is evident, rub down the surface with daintly abrasive paper.
Cristalplant, as product into Dwelli Store
Baia Tub by Antonio Lupi: with elegance and soft design, accentuated by Cristalplant. Baia was born in 2004, but nowday is still the most principal bath in Antonio Lupi's company and also one of best sellers.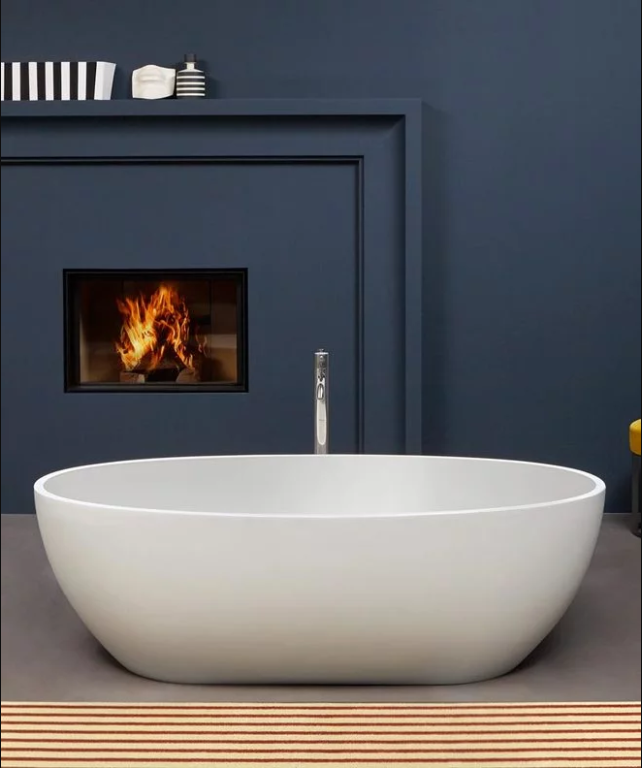 Sabbia Sink by Boffi, sink in Cristalplant with clean lines, which are blending to give a continuous effect without showing splice (or seams)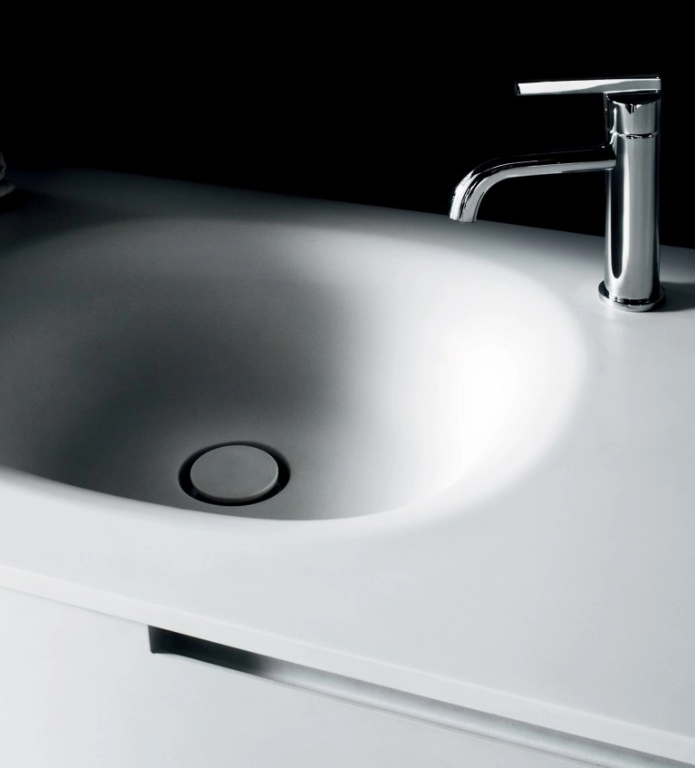 Boomy Wall Lamp by Fabbian: Lamp realised with Cristalplant where main feature is its modularity. Lamp could be combinated with other pieces of same collection, to create different lenght of lamps that will be adaptable to the height of the wall.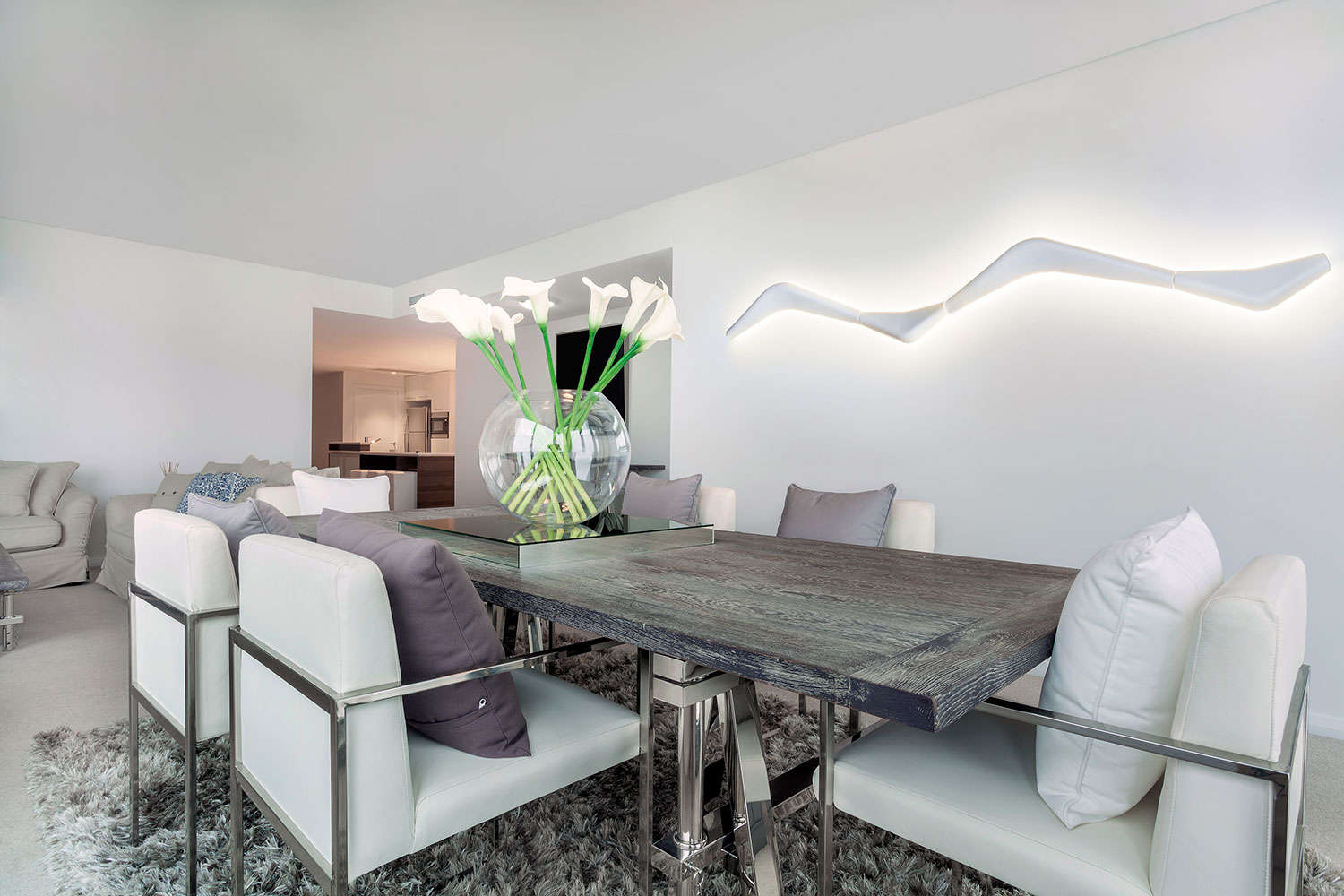 Pure Cabinets by Falper, furnishing which is made up of top and sink in Cristalplant Biobased , in wood structure.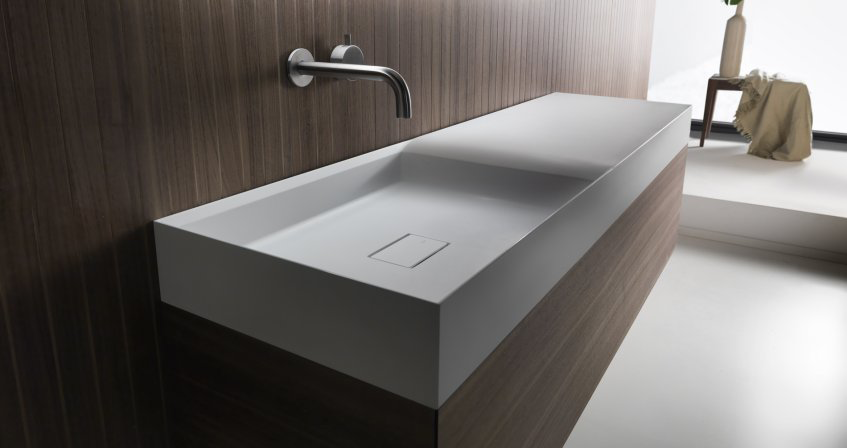 Also read: Corian - versatility and design for your bathroom.