Why has the suspended bathroom fixture replaced the ground one in recent years? It is just an aesthetic matter (the space between floor and bathroom fixture allows to have a whole vision of the floor) or even of convenience and hygiene.
Today's article deals with the choice of the best solution for installing a sanitary facility in your bathroom.
What is the main difference between suspended sanitary wares and ground ones?
The drainpipe in suspended wares is arranged on the wall and this allows reducing considerably the noise that the drainpipe produces which can disturb the residents on the lower floor.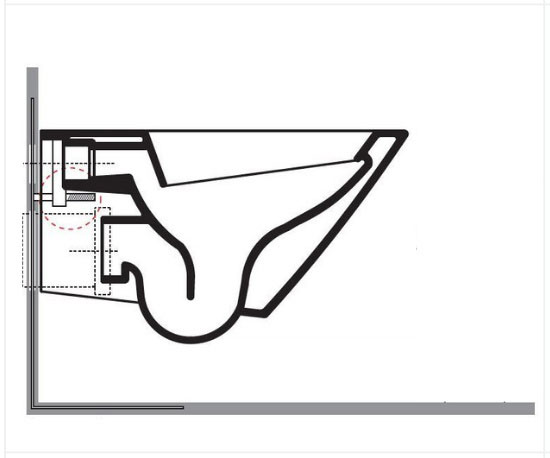 Pattern of a wall sanitary ware
In case of passage from grounded drainpipe to one on the wall the costs could raise because this entails a change of the position of the pipes.
Pattern of a floor sanitary ware
Advantages of suspended sanitary wares
Points of view
As said before, the vision of the floor becomes complete and clean, a choice, which can be considered excellent if the floor has a particular graphic motif, which needs to be valorised, especially if it is accompanied by a suspended sink (or furniture).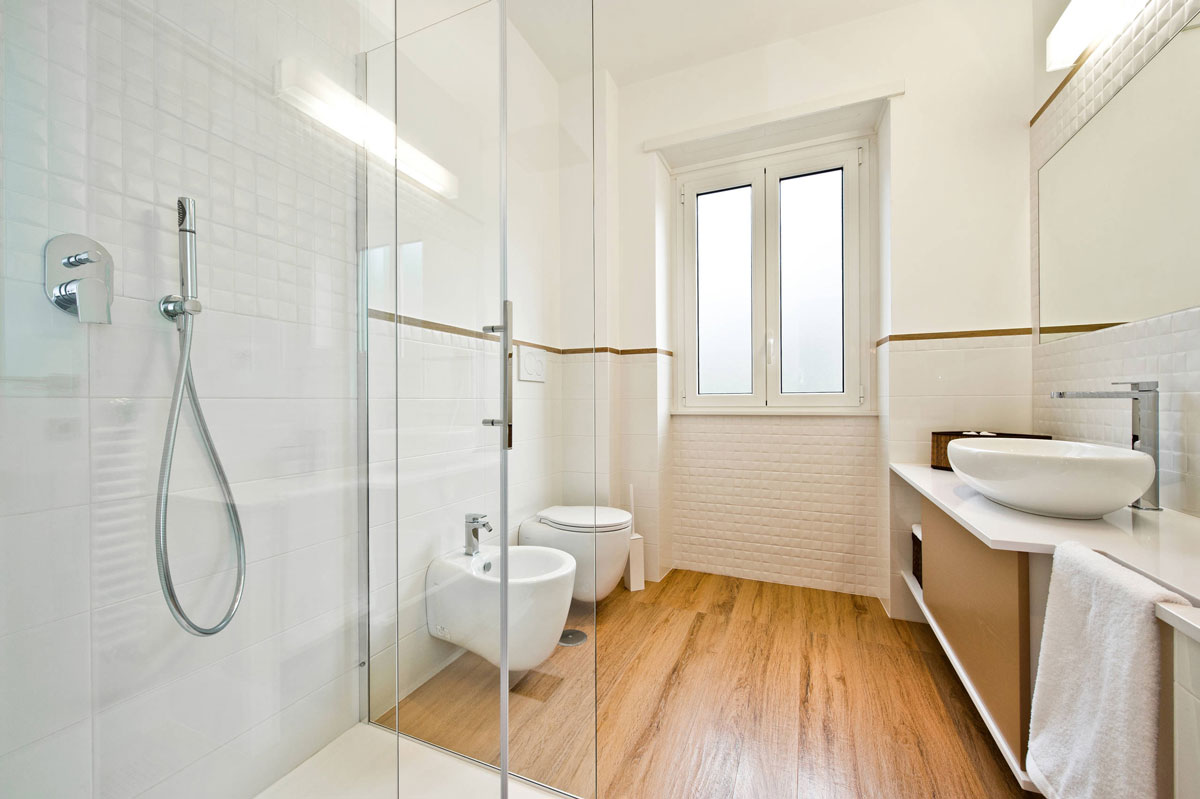 Perception of the space
In the case of bathrooms with parquet on the floor, the choice of suspended wares makes possible to highlight the choice of the position of the staves and to make the floor even more protagonist.
Cleanliness
The space between the floor and sanitary ware makes possible the passage of the broom or vacuum cleaner. But pay attention at the model: not all the suspended wares have the necessary space.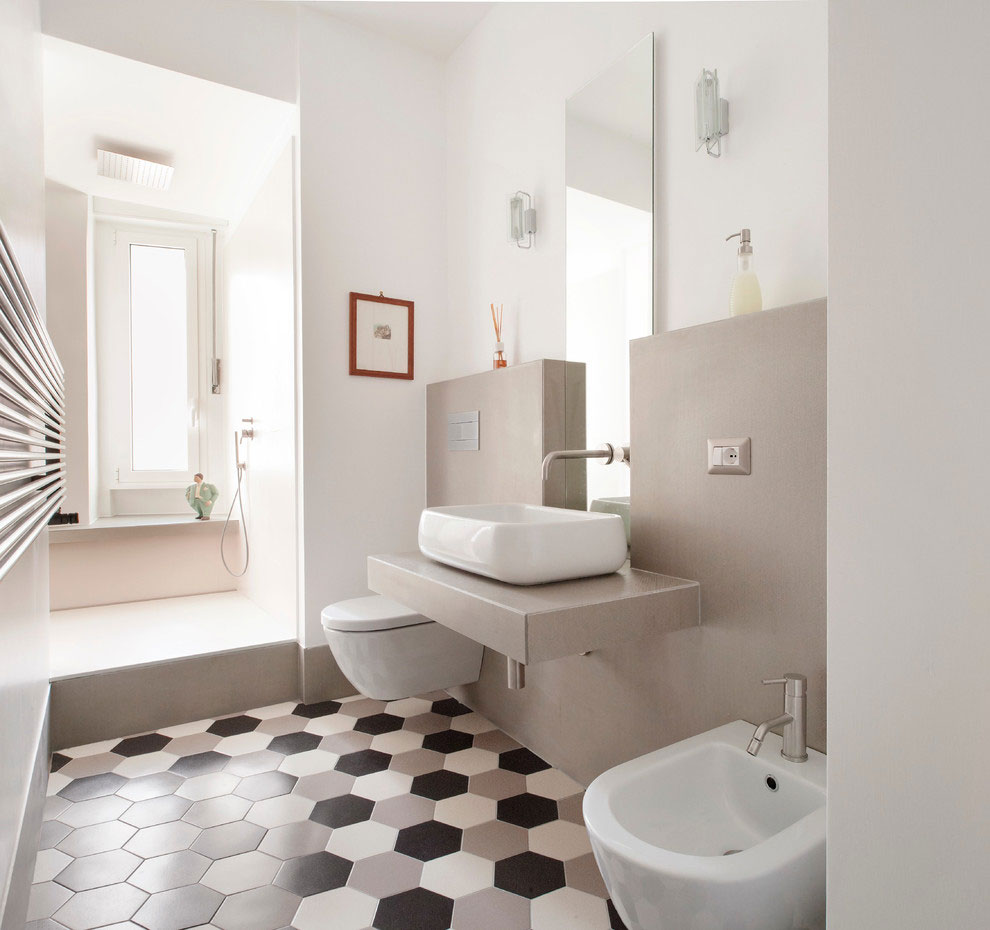 Hygiene
Grounded sanitary wares are often siliconized but after some years, the silicone should be changed because dirty and due to the wear. This problem does not exist for the grounded ones because there is no contact with the floor.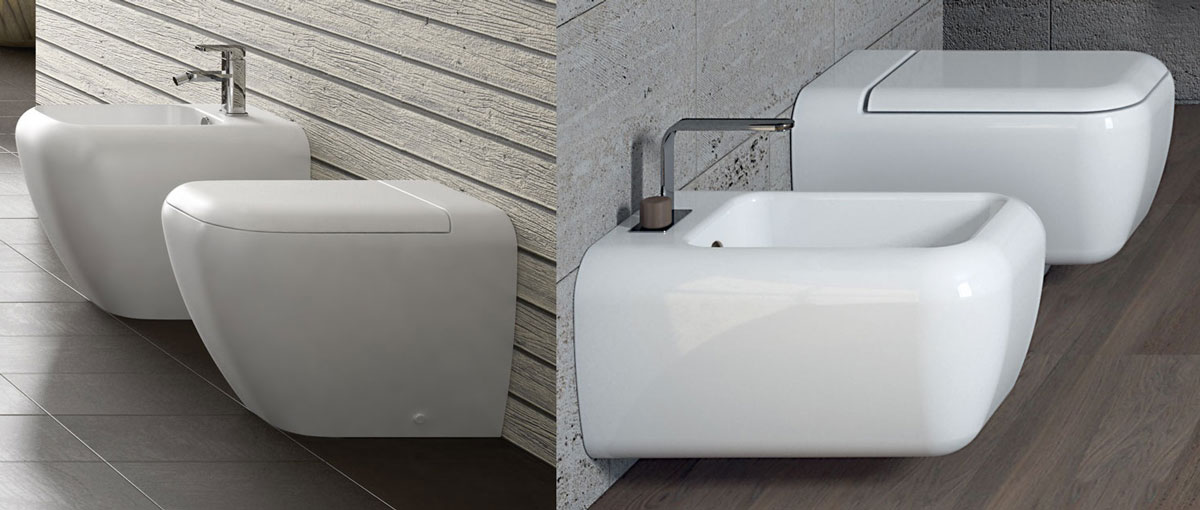 Disadvantages of suspended sanitary wares
Expensive costs
In phase of restoration, the passage from grounded drainpipe to one on the wall is very expensive due to the building interventions. Even the cost of the sanitary facility itself is higher: grounded models are cheaper.
Security sense
Grounded sanitary wares spread a sense of security and solidity. This is one of the reasons why people prefer them and continue to buy them.
This is a client's wrong idea because the suspended sanitary wares, if installed correctly, can support up to 400 kg.
At the end, suspended sanitary wares have many aesthetic and hygienic benefits.
Dwelli team suggests their purchase. Do you agree with us? Tell us in the comments.